Installation of Indoor HDTV Antenna at the Crothers home
If you have digital TV in your home and would like to switch from Cable TV to Air TV, buy and install an RCA AMPLIFIED indoor HDTV antenna.
You'll save money, increase your home value, add Air service to your TV(s), and will enjoy the install!
We have several Internet-based services that allow us to watch free movies and pay-per-view/on-demand watching, such as NetFlix, XBOX One Movies, AMAZON Prime, etc., but when Internet and/or cable is not working, having HDTV Air TV is a big plus!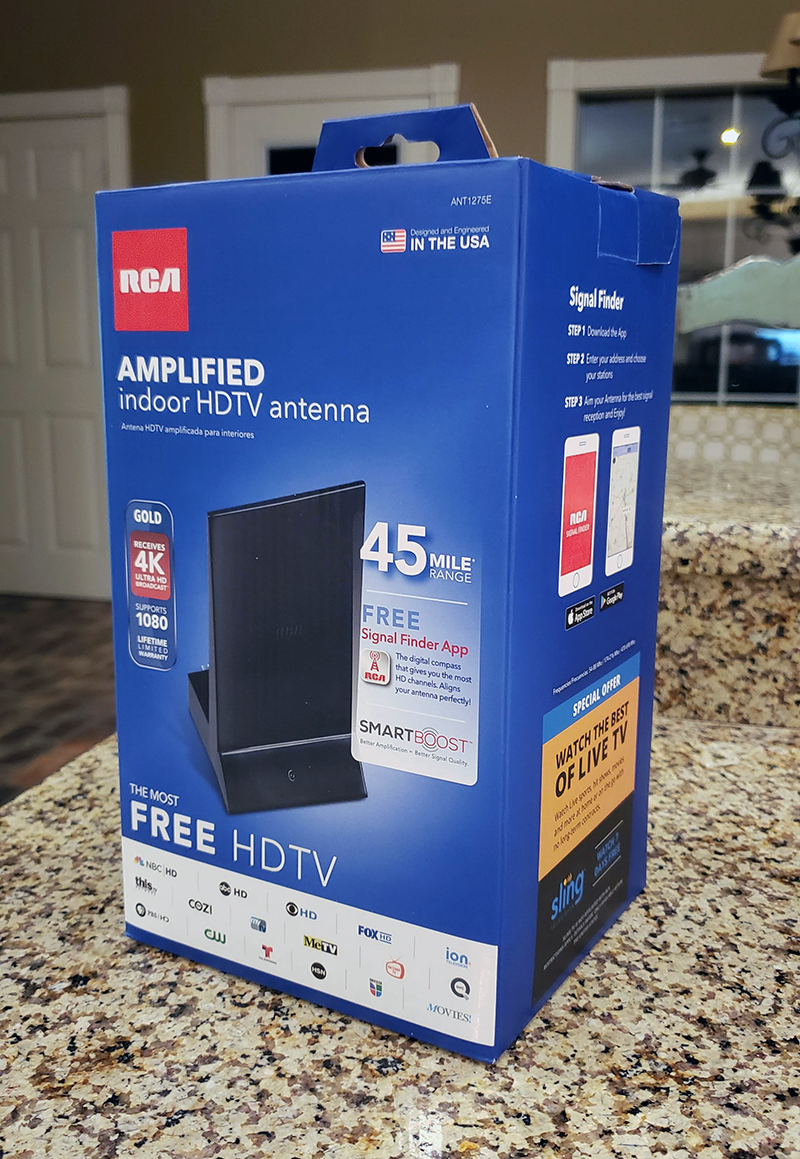 Step 1: Visit BestBuy and buy your RCA AMPLIFIED indoor HDTV antenna (around $35)

All you should need is one of these antenna - no matter how many digital, coax-connected TVs you have in your home.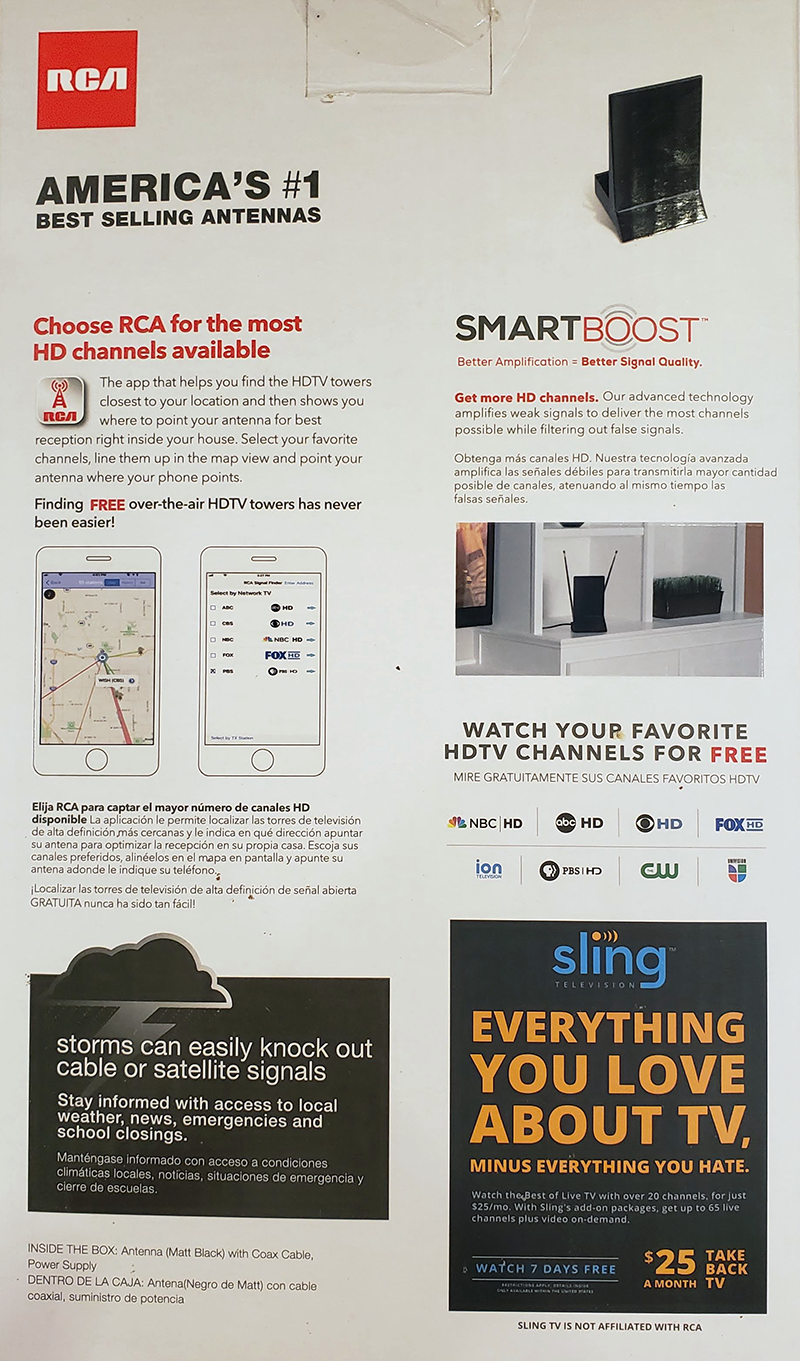 Step 2: Read the back of the box and download/install RCA Signal Finder to your smartphone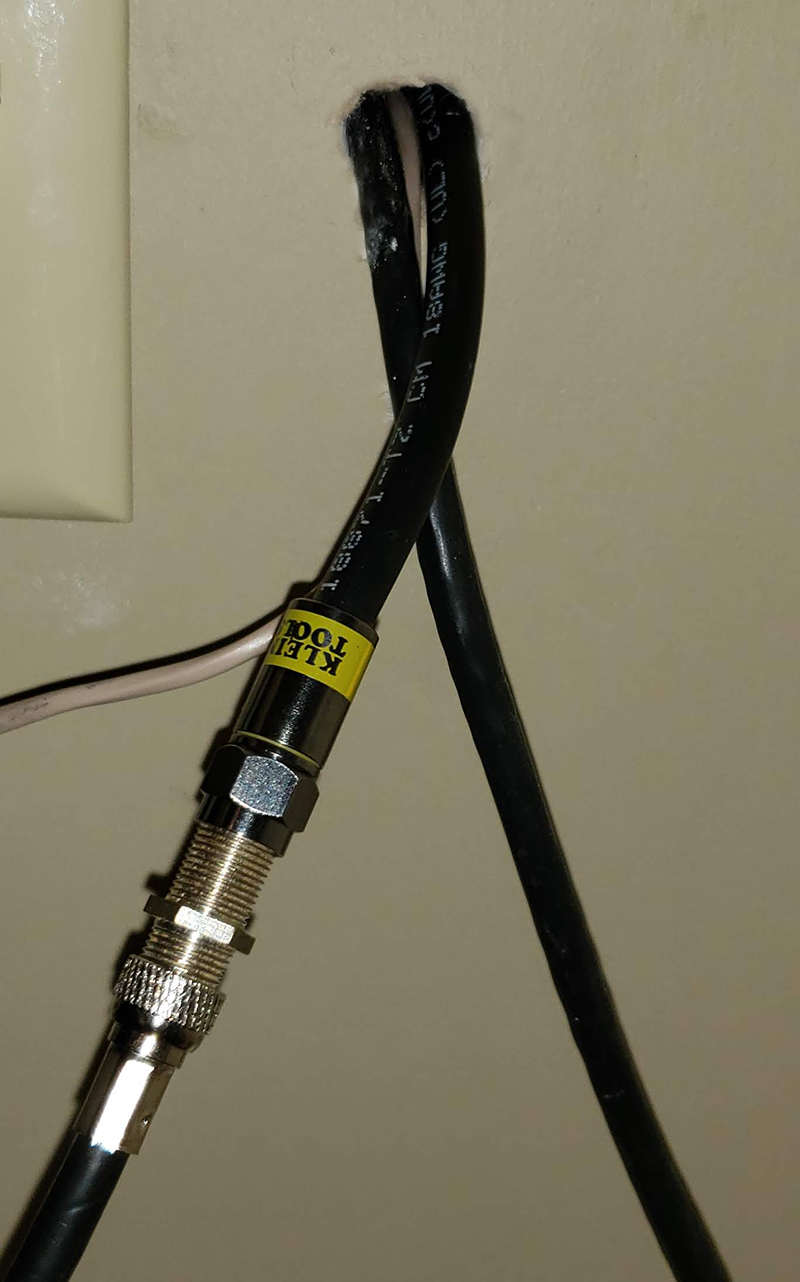 Step 3: Use a cable coupler Connect the RCA antenna's coax cable to one of your not used indoor cables that runs down to the cable box on the wall outside your home.
Use a toner to find the correct cable to save some time
In this picture, I show 3 lines: our Air HDTV antenna coax (used to be for ComCast/Xfinity), CSPIRE Gigabit/s Internet fiber, and ADT Pulse security copper lines.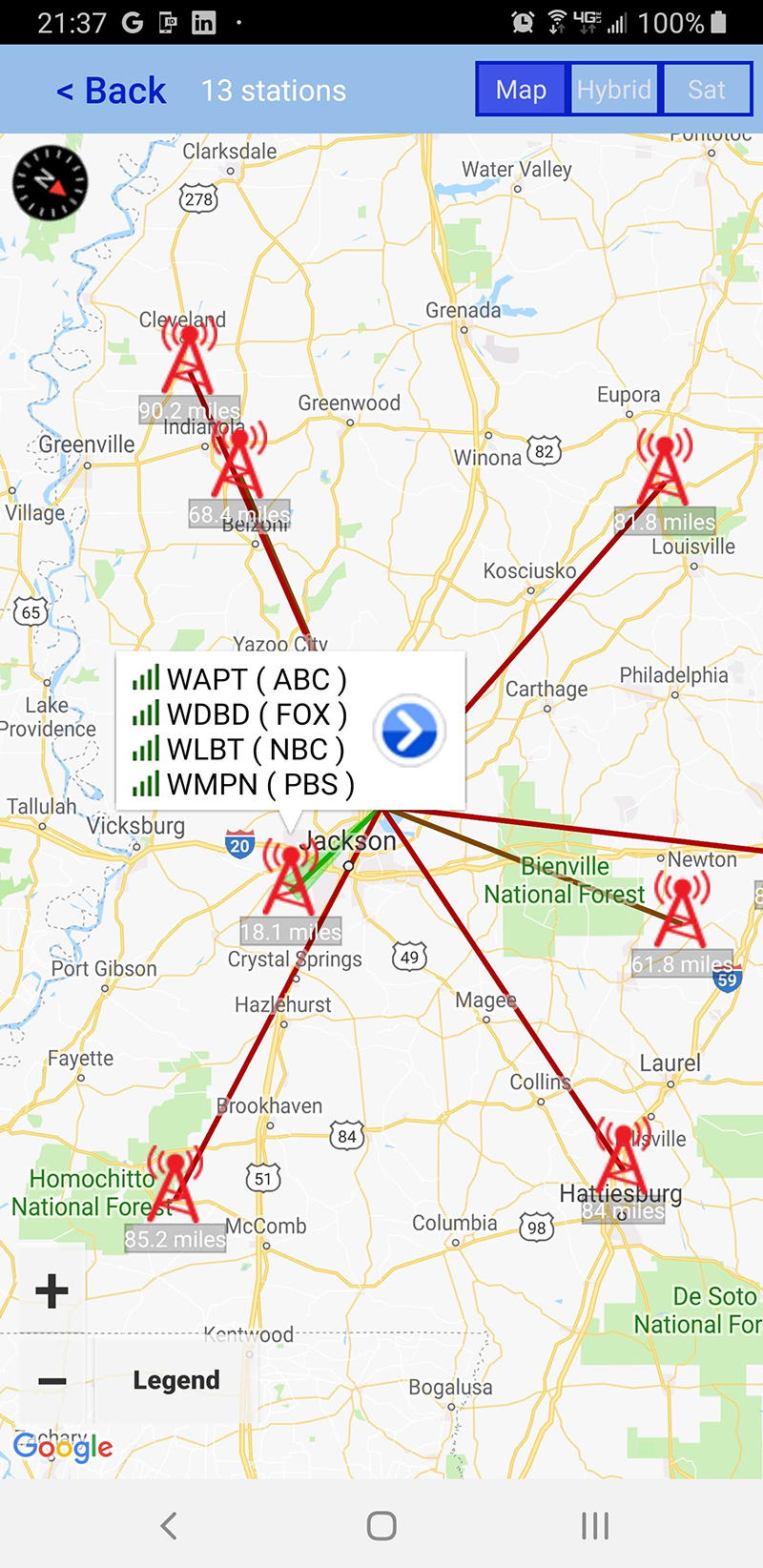 Step 4: Point your antenna to the closest signal using your RCA Signal Finder app - see the green highlight in the above image for my closest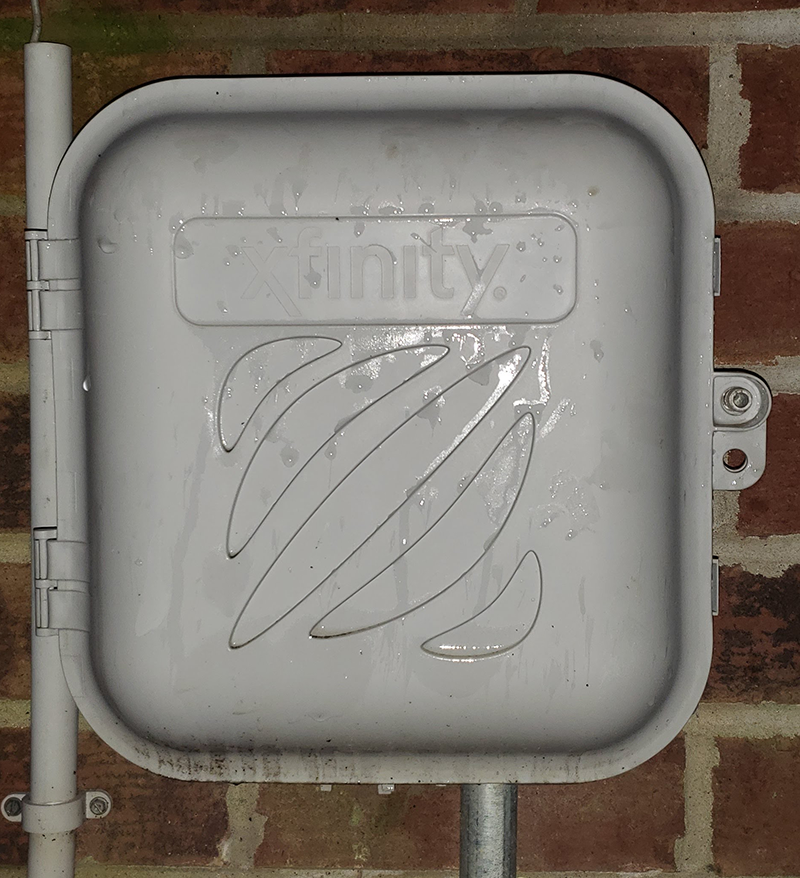 Step 5: Locate your cable box on the wall, outside your home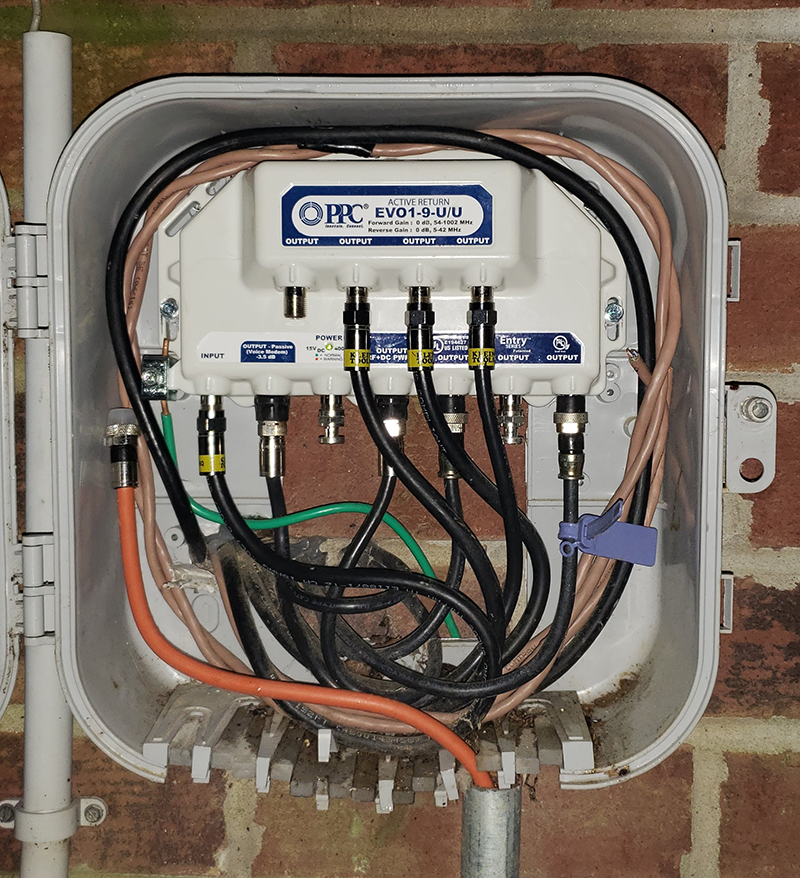 Step 6: Open your cable box and swap input cables
If you have cable, but do not yet have an Active Return Amplifier, have your cable provider install one - BEFORE you turn off cable and make the switch to HDTV Air.
Disconnect your provider's coax from the Active Return Amplifier's INPUT
Disconnect the output cable you chose from the OUTPUT and connect it to the INPUT *
* You can see in this picture where I have moved the orange coax cable (from the street cable) out of INPUT and replaced with the coax connected to our indoor HDTV antenna.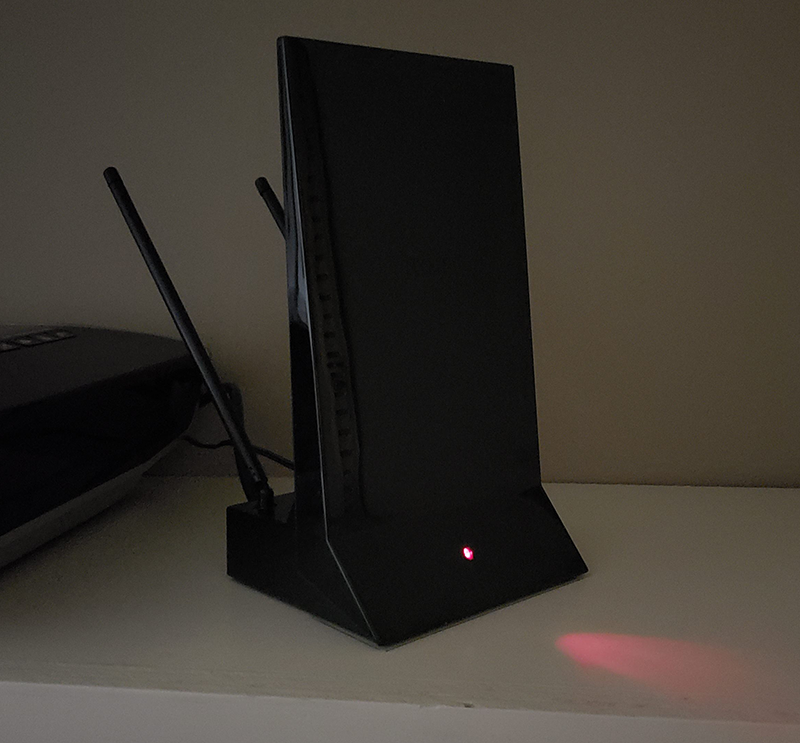 Step 8: Power on your antenna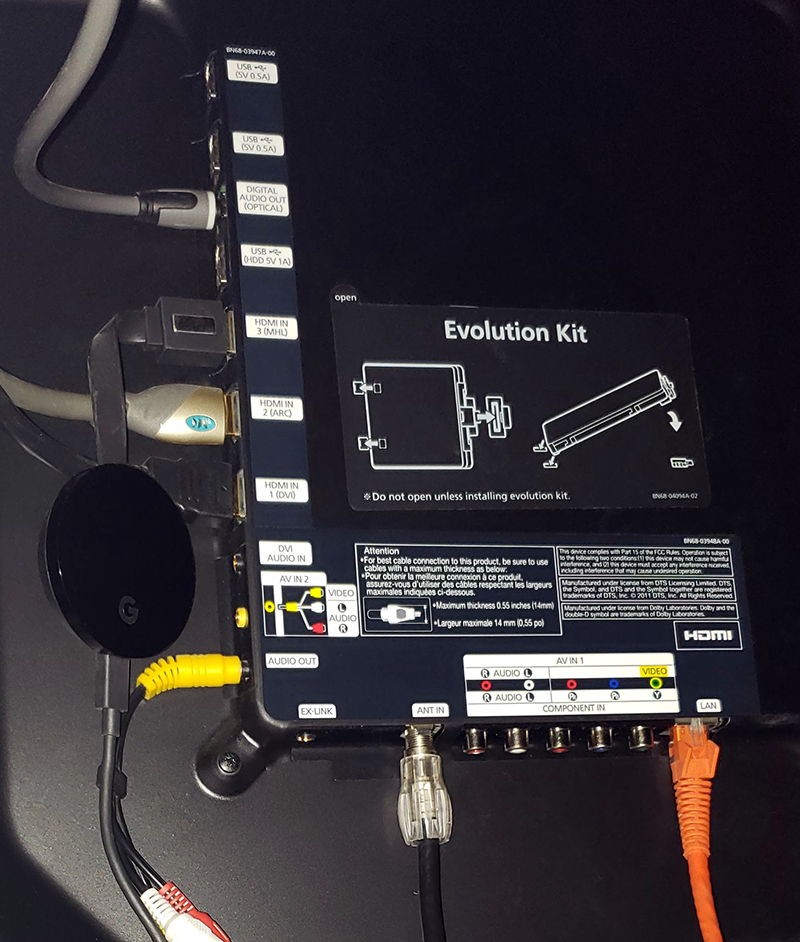 Step 9: Connect your in-house coax cable(s) to your TV(s)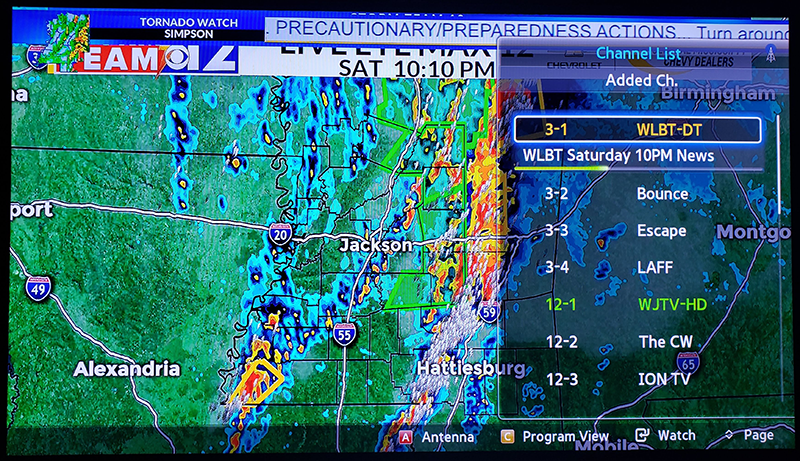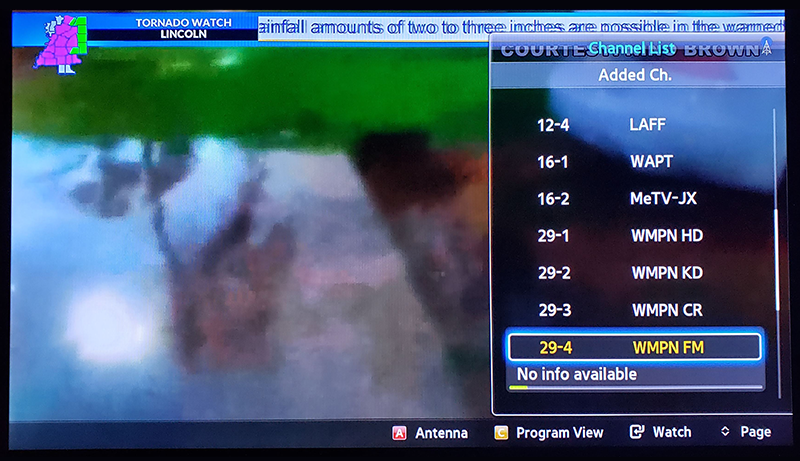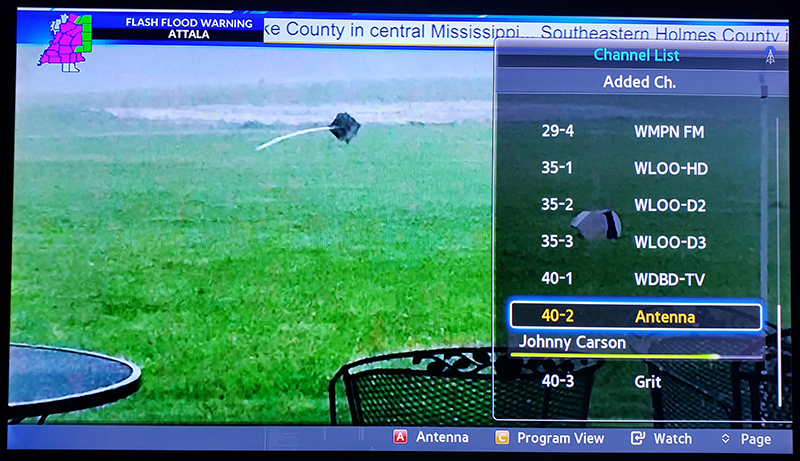 I found these 20 channels:
3-1 - WLBT-DR
3-2 - Bounce
3-3 - Escape
3-4 - LAFF
12-1 - WJTV-HD
12-2 - The CW
12-3 - ION TV
12-4 - LAFF
16-1 - WAPT
16-2 - MeTV-JX
29-1 - WMPN HD
29-2 - WMPN KD
29-3 - WMPN CR
29-4 - WMPN FM
35-1 - WLOO-HD
35-2 - WLOO-D2
35-3 - WLOO-D3
40-1 - WDBD-TV
40-2 - Antenna
40-3 - Grit
Now, get started watching Air HDTV on any digital, coax-connected TV in your home and enjoy saving money watching free local channels!