about the Marquardt Beauty Model
Do you fit the 1.618-to-1 "beauty" ratio?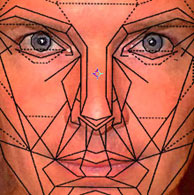 To take this
Marquardt Beauty Model test
, you'll need to get out the tapes and answer four questions:
Is your mouth's width 1.618 times the width of your nose?

Is your entire length 1.618 times the distance from the floor to your belly button?

Are your eye teeth 1.618 times the width of the teeth next to them?

Are the bones in your fingers, starting with the tips, 1.618 times the length of each other?